Send a test referral - Employee Referrals
Before you unroll a new tool, you may want to send a test referral to see what the experience is like.
Send a test referral
1. Click "New Referral" on the top left.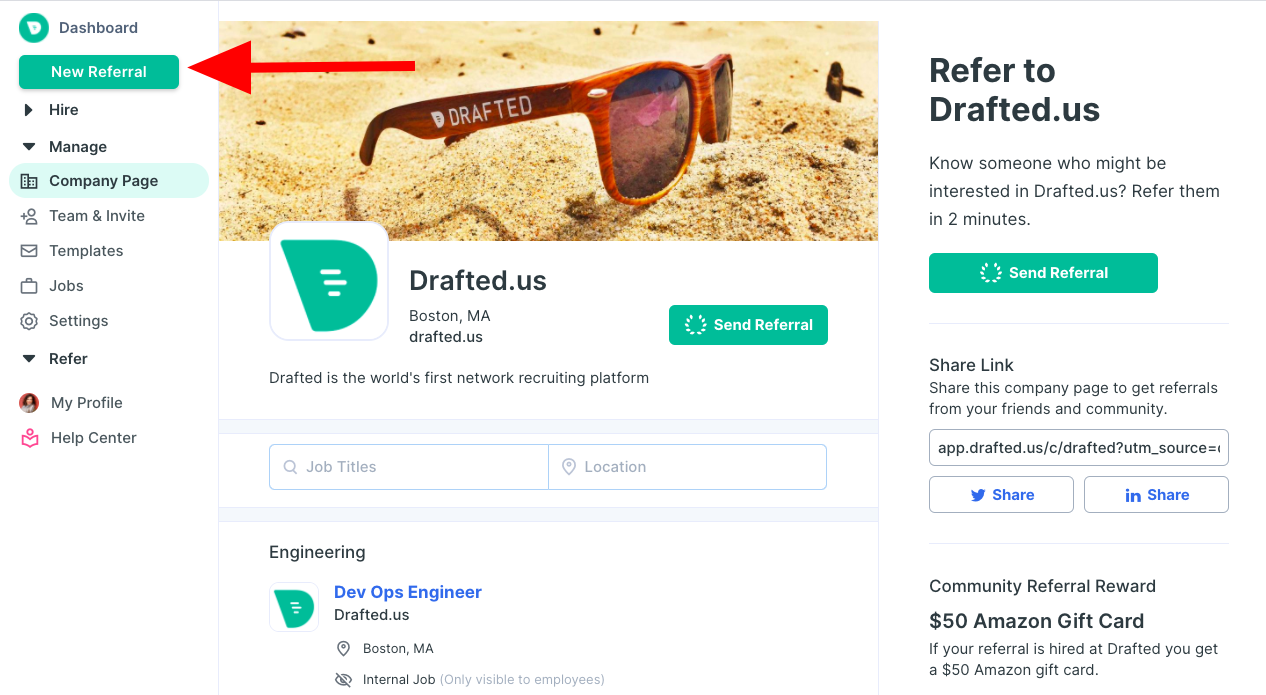 2. Enter your test referral information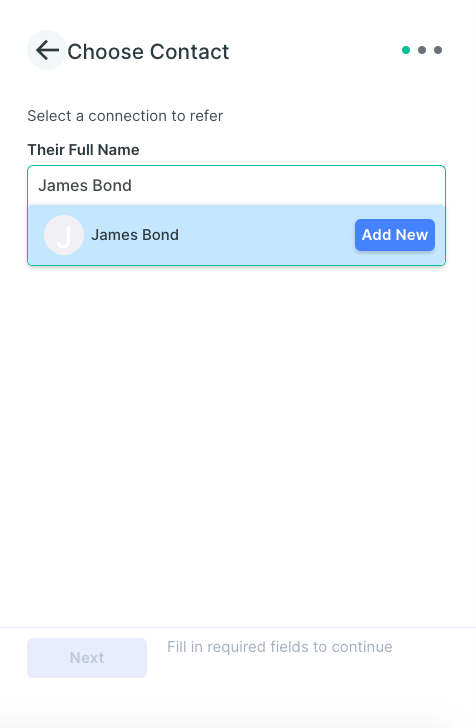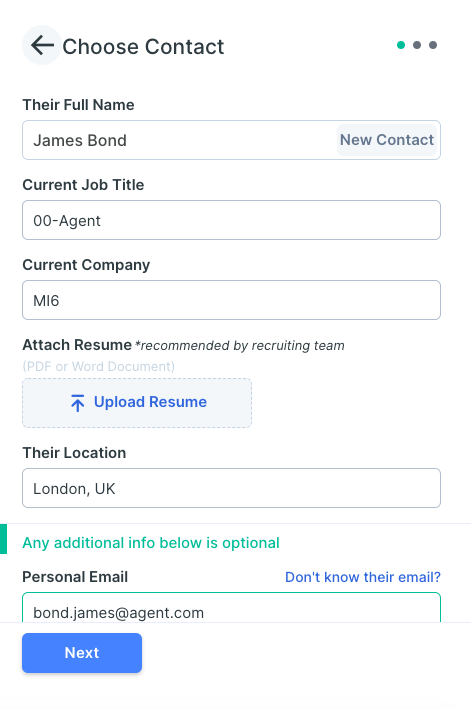 3. Select a role and answer some questions.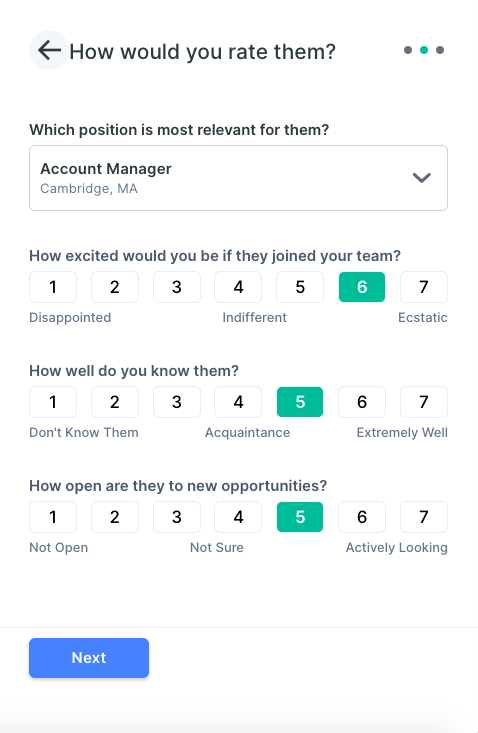 4. Add a referral note and click "Submit Referral" This is the last step for submitting a referral.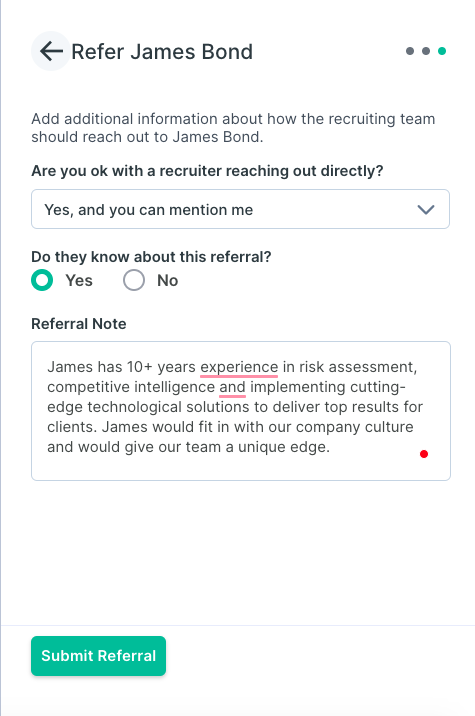 Find your test referral
After you submit a test referral, you may want to take a look at where they go.
What the referrer sees
You can view all of your referrals on the My Referrals page. All users have a personal My Referrals page where they can see the status of all of their referrals at any time.
Referrers get notified when via email when their referrals move forward in the hiring process.
What the recruiting team sees
Those with Recruiter or Admin permissions can view all the company referrals on the Track page in Drafted. Read more about managing your referrals in Drafted here.
If you use Lever or Greenhouse and have set up your integration, you can also find your referral in your Applicant Tracking System. Read more about how to find your referrals in Lever or Greenhouse.
Have more questions? Contact us at support@drafted.us.
---
---