Getting Set Up - External Referrals
Before your start collecting referrals, there are a few things you need to do to get started.
Drafted Admin permissions are required
to set up the company page
Step 1: Set up your company page
Go to Settings
Enter in your basic company information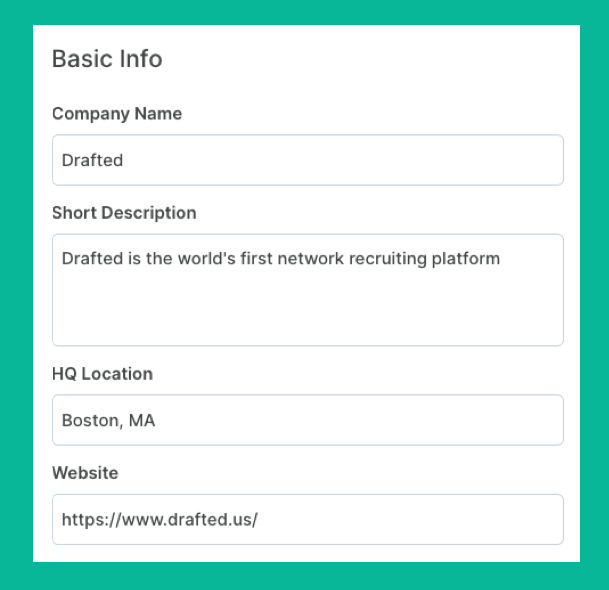 Upload your company profile photo and header photos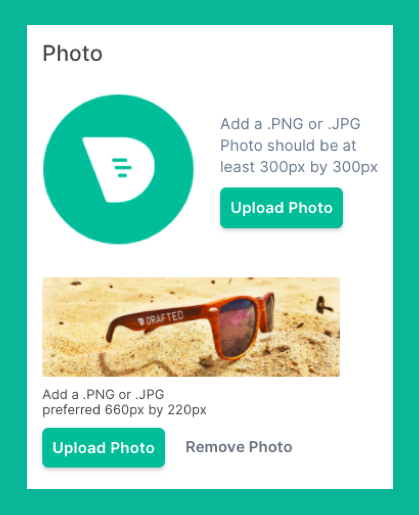 Step 2: Customize your referral program
Go to Referral Program
Under Rewards you will be able to set and customize your external referral program, policy, and rewards. Learn more about customizing your referral program here.
Step 3: Customize your referral form
Go to Referral Program
Under External Referral Form you will be able to edit the fields for your external referral form. Learn more about customizing your referral forms.
Step 4: Add your jobs
In the Jobs tab, you'll be able to see all of your company's open roles. Read more about how to add your jobs here.
Step 5: Review your company page
In the Company tab, you'll see your company page. This is what people will see when they visit your page to submit a referral. Review the page to make sure it is up to your company standard. 
Step 6: Get sharing!
Copy the share URL or quick share to Twitter and LinkedIn to spread the word of your new external referral program.
Have questions? Contact us at support@drafted.us.
⭐️ Check out our full External Referrals knowledge-base here.
---
---