Configuring Single Sign-on (SAML 2.0)
You will need a Drafted Enterprise account to access this feature. Please contact
support@drafted.us
if you need to upgrade your account.
First, you must add the Drafted application inside of Okta.
Under the Admin features, click Add Application and search for "Drafted". Click the Add button from the search results.

On the next page, click Done to save the app for your organization
Once you've clicked Done, you will be directed to the application settings for Drafted. Under the Sign On tab, ensure that the Application username format used is "Okta username". If it is not, click Edit and update it to match the screenshot below.
On the same page, click the Identity Provider metadata link in blue under View Setup Instructions. Copy the following URL that opened in a new tab and copy the URL in the top bar of your browser that ends in sso/saml/metadata to be used in the next steps.
To configure single sign-on for Okta on Drafted, follow the steps below.
Go to the company integrations page in Drafted.

Scroll to the bottom to paste and save the identity provider URL that we copied in our last step from Okta and hit Save.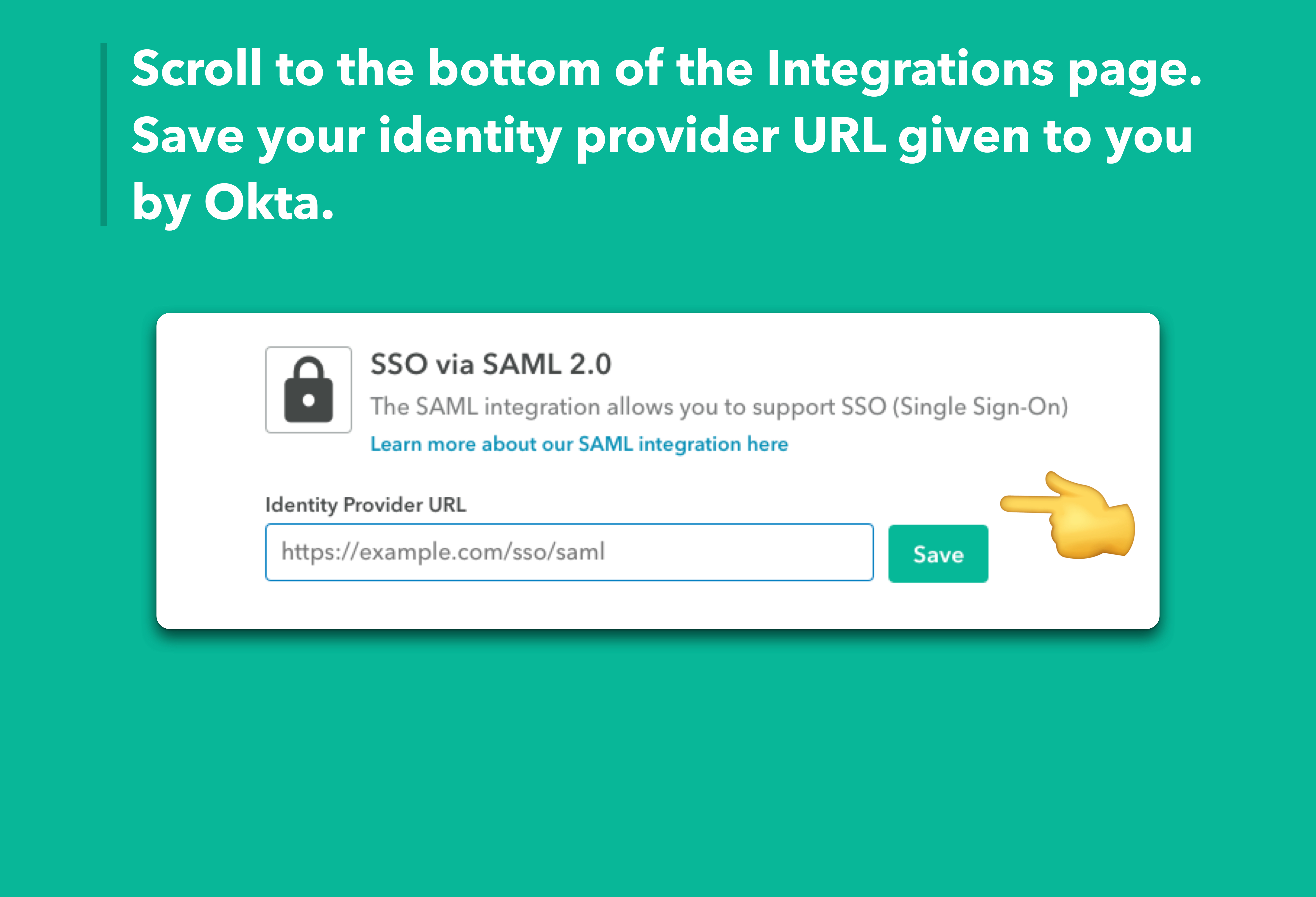 Once you save your identity provider URL and we determine the metadata provided is valid, your custom SSO login URL will be displayed below. Typically in the format https://api.drafted.us/sso/sp/COMPANY/login.
NOTE: In Drafted, your email address is used as your username. Please make sure to ensure the Application username format is correctly set to use Okta username (which is the email you've signed up to Okta with) unless you are intimately aware of Okta mappings and SCIM.
---
---