Send a test referral - External Referrals
Before you launch Drafted, you may want to send a test referral to see what the experience is like.
Send a test referral
1. Go to Company Page and copy your Share Link from Drafted.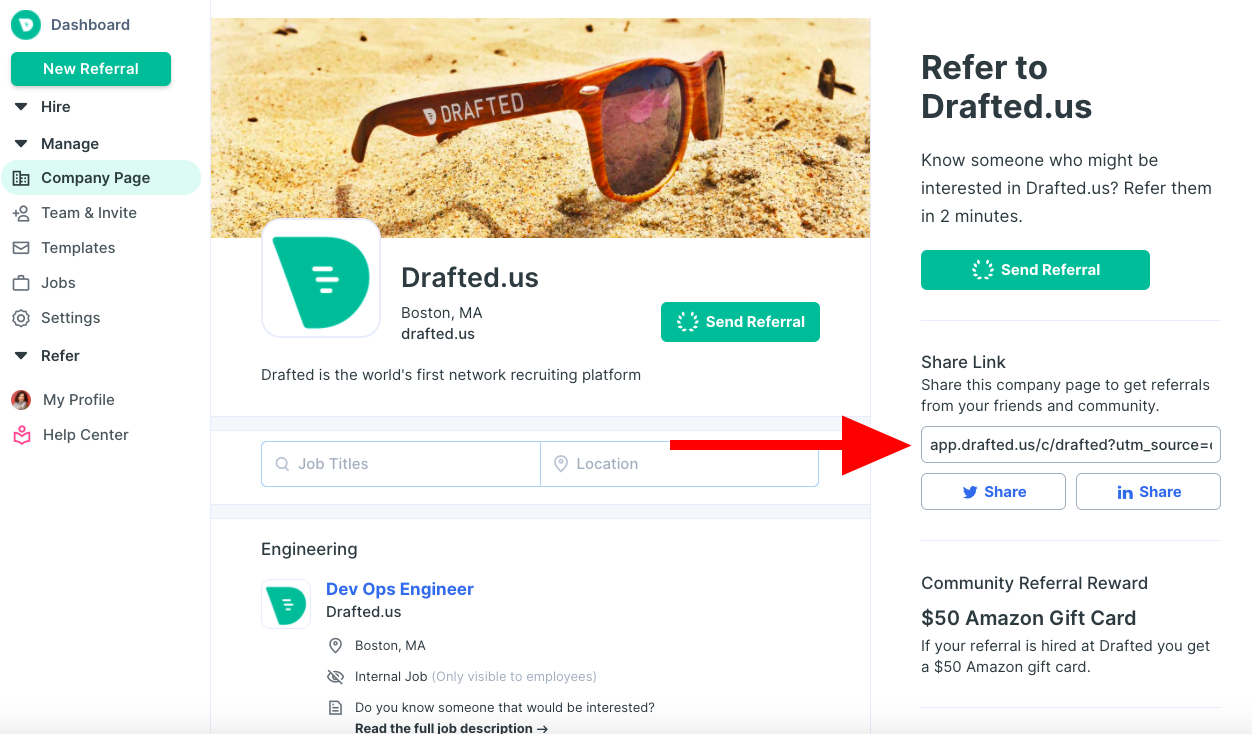 2. Open an incognito window or a new browser. (You don't want to be logged into Drafted.)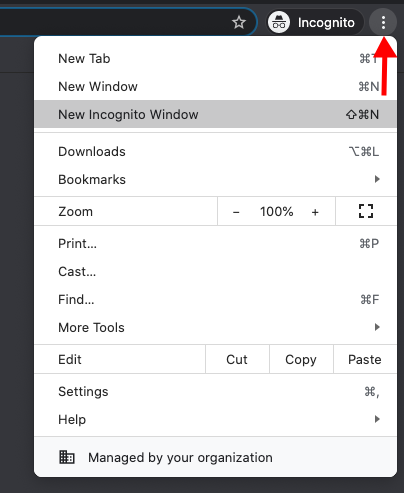 3. Paste your copied Share Link in the search bar and press Enter. This will bring you to your company page as if you were a new visitor. To trigger a referral, click Send Referral.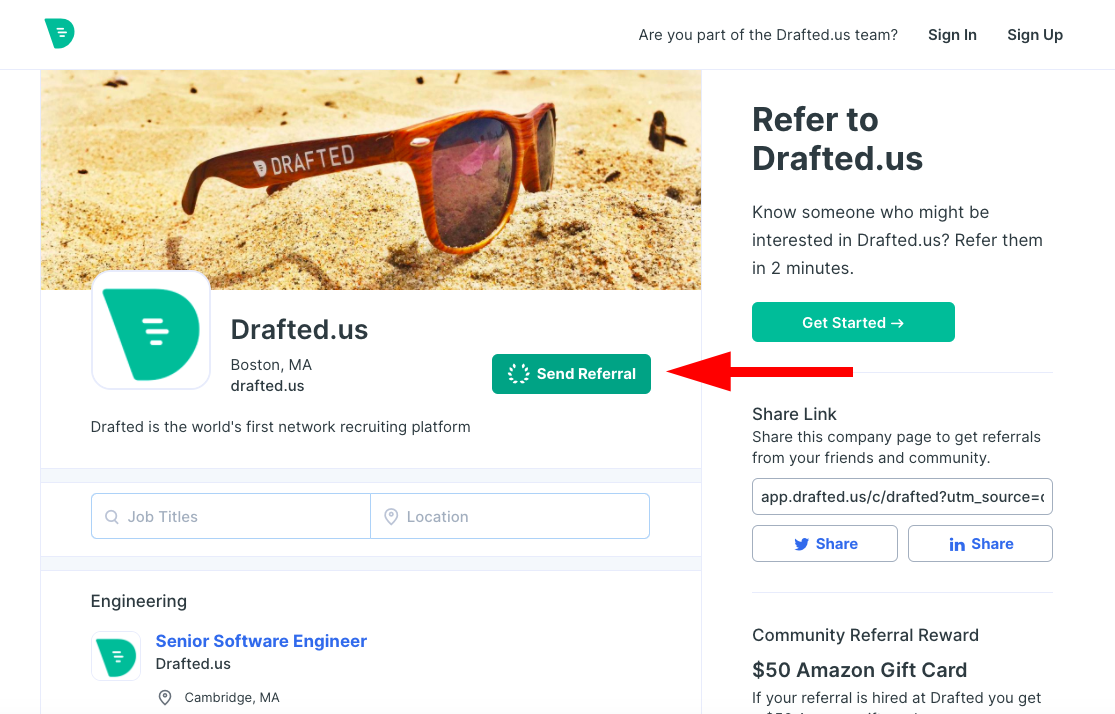 4. You will enter an email address that is not connected to your Drafted account. Most folks will use their personal email.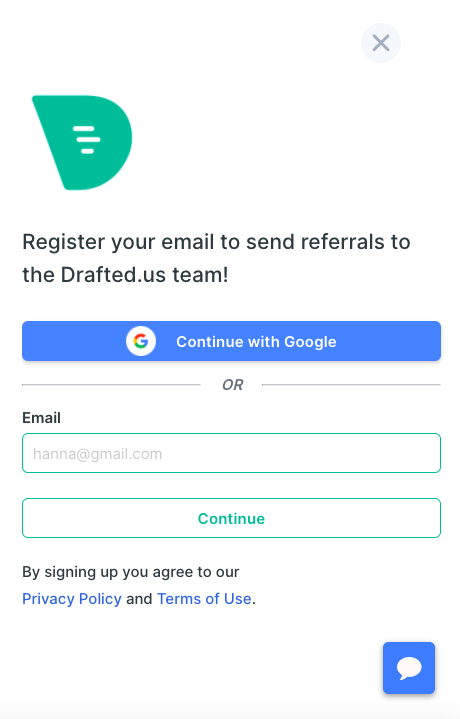 5. You will need to verify the personal email address, so make sure to pick an address you have access to the inbox.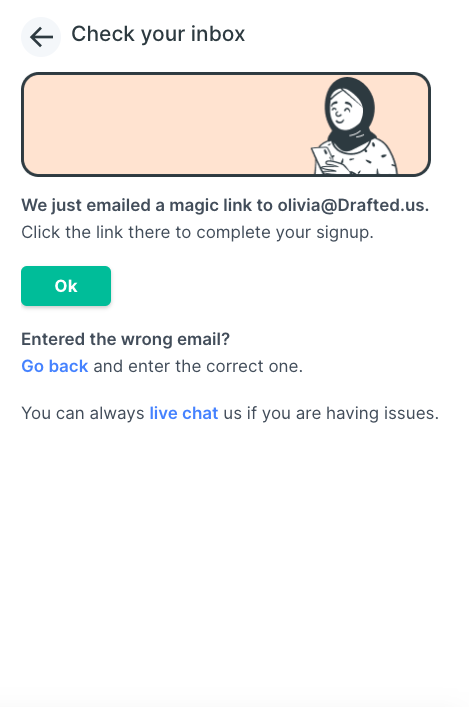 6. Open the email inbox in your incognito window, find the Drafted and click "Confirm Email" from your inbox. This will bring you right back to your company page, and log you in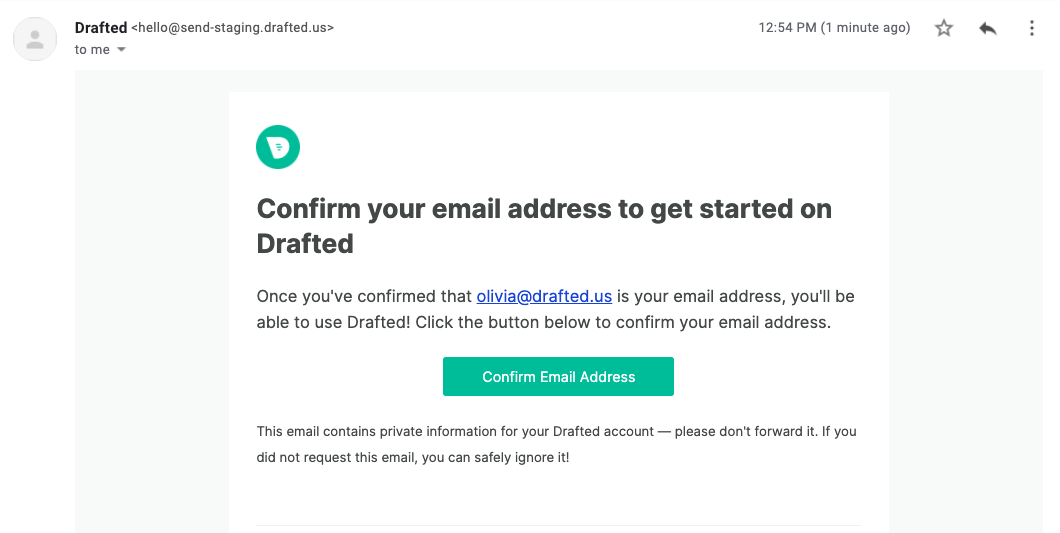 7. Enter your test referral information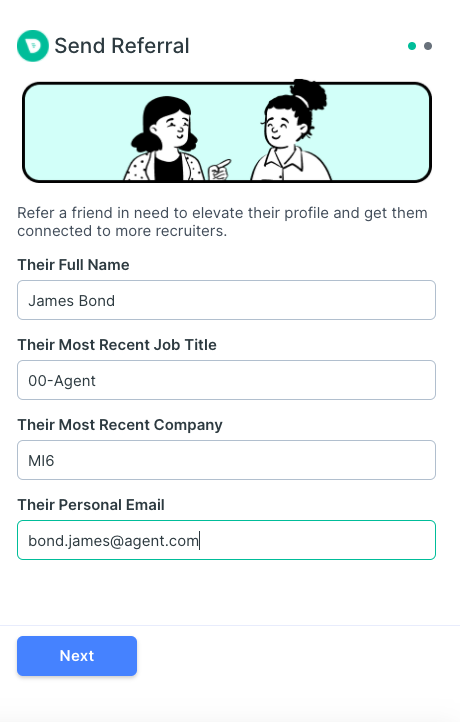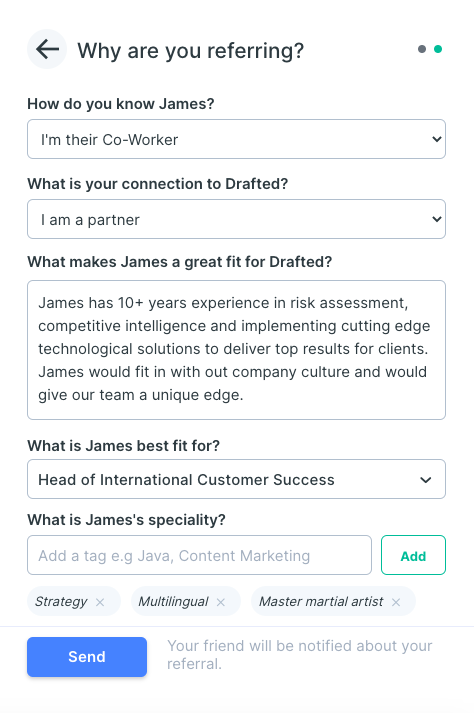 8. Click Send. Your test referral has been sent! This is the last step for submitting a referral.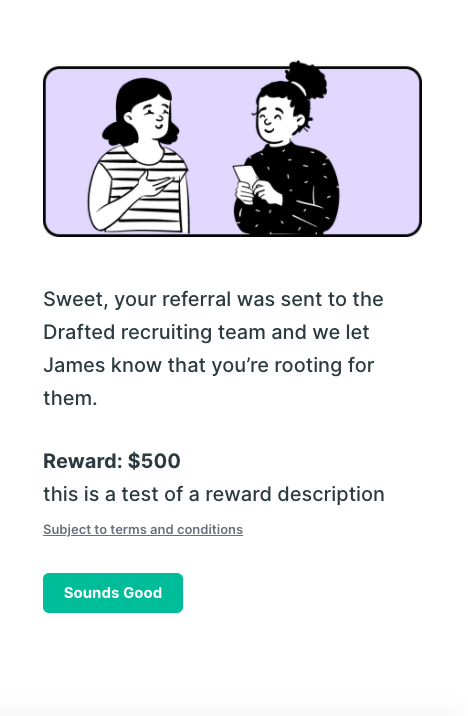 Find your test referral
After you submit a test referral, you may want to take a look at where they go. You can view all of your referrals, on the Track page in Drafted. Read more about managing your referrals in Drafted here.
If you use Lever or Greenhouse and have set up your integration, you can also find your referral in your Applicant Tracking System. Read more about how to find your referrals in Lever or Greenhouse.
Have more questions? Contact us at support@drafted.us.
---
---