Lever Integration FAQ
Some of our most frequently asked questions about the Drafted | Lever Integration
Jobs
How does the job syncing work?
Each night Drafted automatically syncs your Lever jobs including job details, department, and job owner.
Can I edit a job in Drafted?
Partially - go to the Jobs page and select 'Edit Job' from the edit dropdown. This will open the job editor. Most of the fields will be locked, but you can edit a few of the fields to be Drafted-specific. These edits will NOT be made in Lever.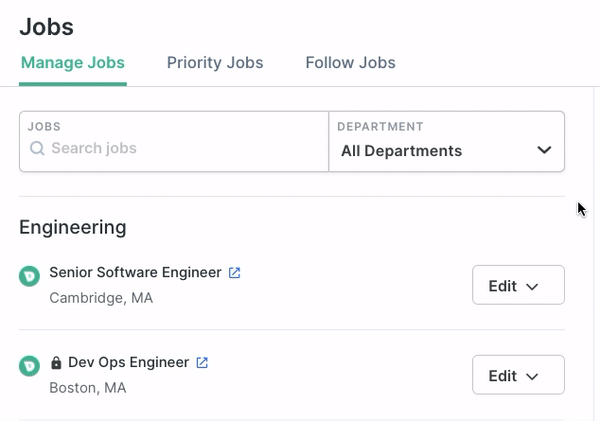 I only want to focus on a few jobs. Can I remove the ones I don't want?
Yes - you can unpublish jobs in Drafted by going to the Jobs page and select 'Unpublish Job' from the edit dropdown. This will only unpublish the job in Drafted. This will NOT affect the job in Lever.
Candidates
Do I have to move candidates in both Lever and Drafted?
Nope! If you have your integration set up fully, you will only need to move candidates in Lever. Any changes in candidate status made in Lever will sync to Drafted nightly.
Referrers are notified via email when their referral reaches new stages in Lever.
How does candidate tracking work?
Once a candidate is sent into Lever, Drafted begins tracking that candidate's progress in your talent pipeline. You can see how this data is displayed to Drafted users on the Track page and the My Referrals page.
I have a candidate that is showing up as Rejected in Drafted when they are not Rejected in Lever. What is happening?
First, make sure that your integration is configured correctly so that the stage the candidate is in Lever is mapped to the correct stage in Drafted.
If that doesn't clear it up, check and see if the stage in Lever is an archived stage. Due to the way Lever is designed, archived stages in Lever are automatically set to Rejected in Drafted. To move this candidate back in process you can:
Move the candidate to a new stage that is not archived.
OR
Unarchive the stage in Lever.
What do Drafted candidates look like in Lever?
Lever candidates can have sources and tags and Drafted takes advantage of both.
Source Field:
All candidates sent into Lever will have sources of "Sourced" and "Drafted"
Candidates who were referred also have a source of "Referral"
Tags Field
All candidates have a tag that is that candidate's current job title
All referrals are tagged with text "Referred by [Referrer Name]"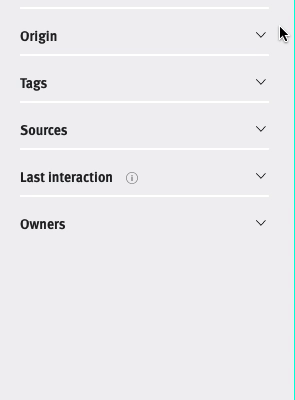 Misc.
Does Drafted delete or overwrite any data in Lever?
No. Drafted can only read existing data and/or add additional data to Lever. Once data is sent into Lever, Drafted cannot edit or delete that data. If you unpublish a job in Drafted, it's only unpublished in Drafted.
---
---