Submitting Referrals Through Slack
If your organization uses Slack, you can submit referrals directly to your recruiting team without logging into Drafted.
Matches
Once you add contacts to Drafted, the bot will start sending you weekly match suggestions.

If the individual suggested is a good fit, you can refer them right away.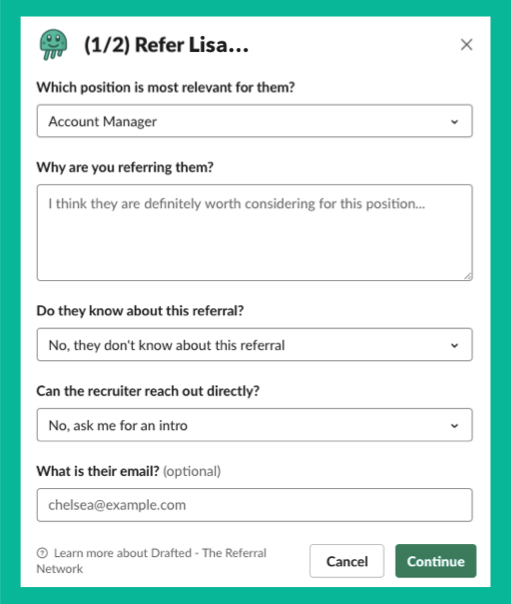 If they are not a good fit, you can specify "Not a fit" and tell us why.
You can change the frequency you receive match suggestions by clicking "
Edit Preferences
".
Talk to the bot
The Drafted Slackbot has 2 commands that support sending referrals to the recruiting team:
Match - To manually generate a new match, type "Match" to the bot.
Refer - To refer someone specific, you can type "Refer [Name]" to the bot. (ie. Refer Shannon)
Check out this video for more details ⬇️
Have questions? You can email us directly at support@drafted.us.
---
---