Submitting Referrals Through Slack
If your organization uses Slack, you can submit referrals directly to your recruiting team without logging into Drafted.
Submitting a Referral
To start a referral in Slack, you have two options:
Click "Add New Referral" and select a role
Click "Refer" next to the role you want to refer to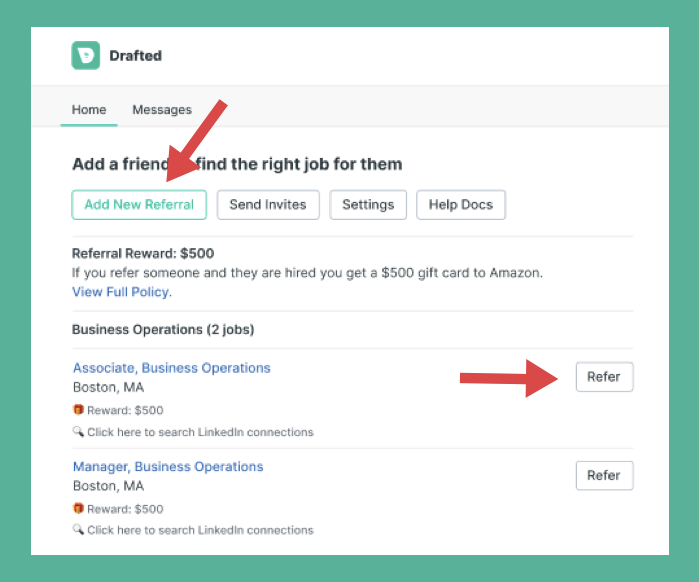 This will trigger the referral form to open. Go ahead and fill out all of the required fields for your referral.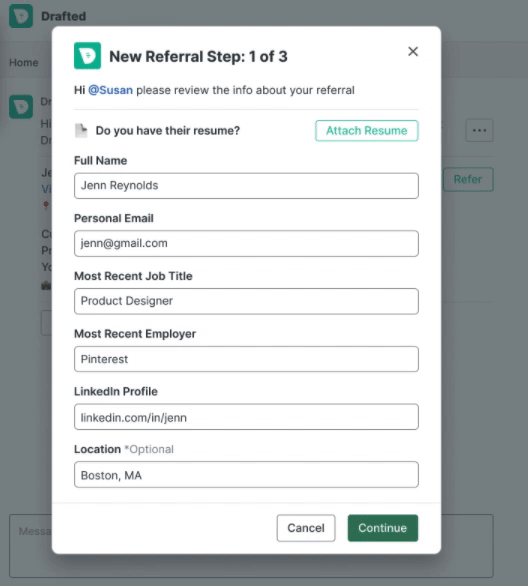 Smart Matches
Once you add contacts to Drafted, the bot will start sending you weekly smart match suggestions.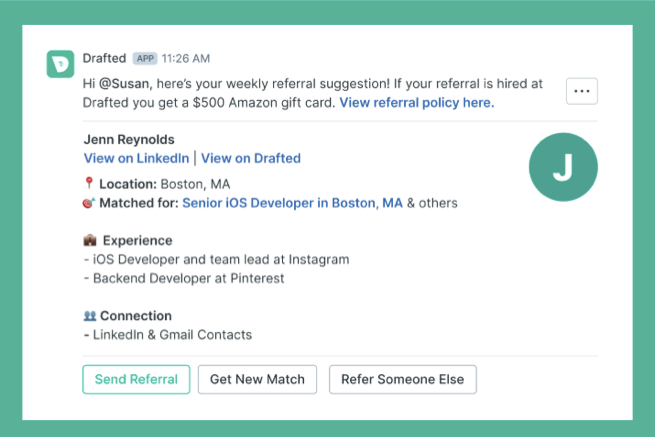 If the individual suggested is a good fit, you can refer them right away by clicking "Send Referral" to trigger the referral form.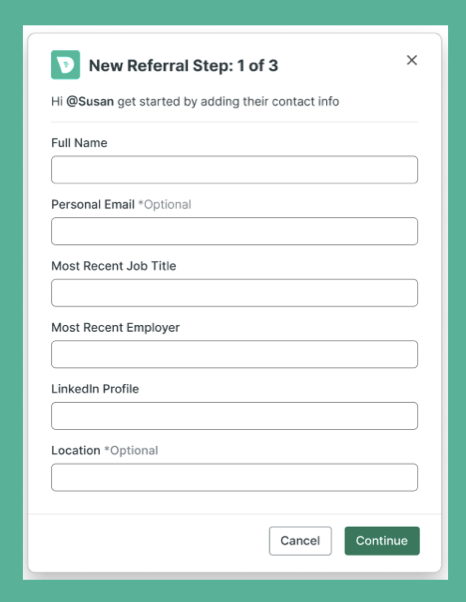 If they are not a good fit, you can click "Get New Match" to receive a new suggestion.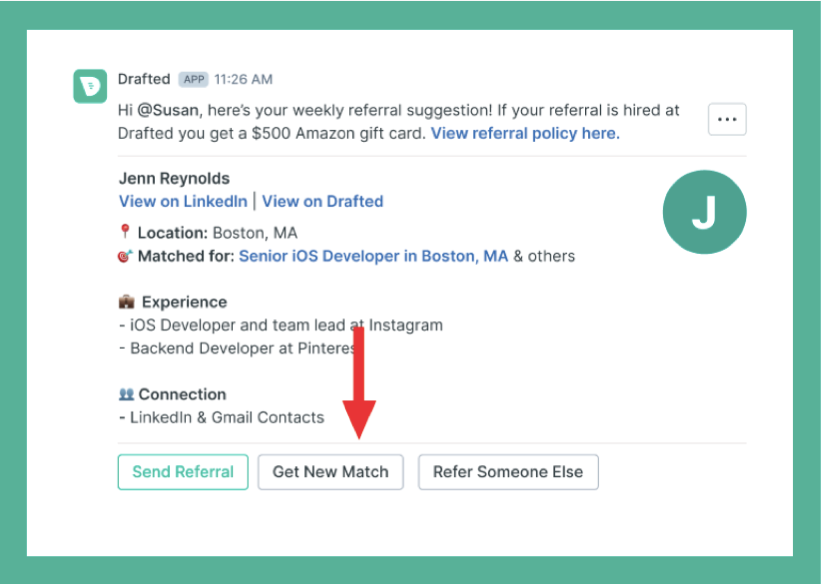 You will be asked to tell us why you are skipping this match. When you provide a reason for not referring a match, your future match suggestions will get better based on your feedback.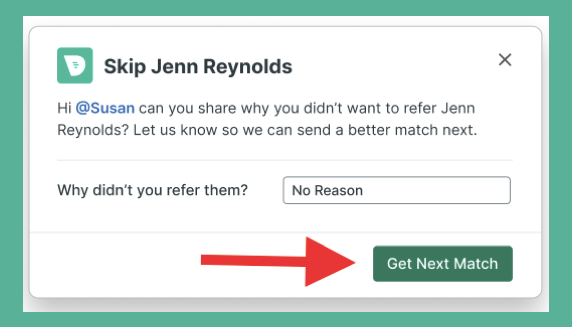 Manage Slackbot Preferences
You can manage your slackbot preferences by clicking "Settings" on the slackbot home screen or visit My Profile > Notifications in Drafted.

Have questions? You can email us directly at support@drafted.us.
---
---