Getting set up - Employee Referrals
Before your start collecting referrals, there are a few things you need to do to get started.
Drafted Admin permissions are required
to set up the company page.
Step 1: Set up your company page
Go to Settings
Enter in your basic company information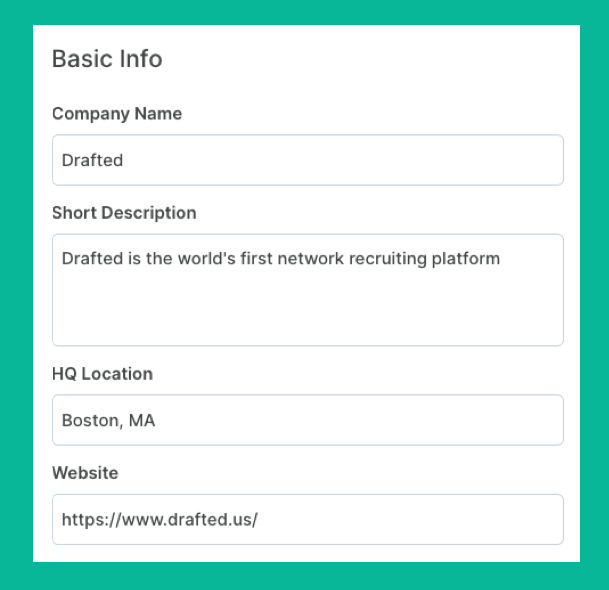 Upload your company profile photo and header photos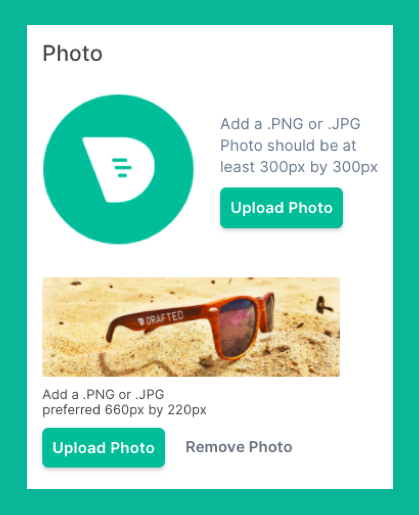 Step 2: Customize your referral program
Go to Referral Program
Under Rewards you will be able to set and customize your internal referral program, policy, and rewards. Learn more about customizing your referral program here.
Step 3: Customize your referral form
Go to Referral Program
Under Internal Referral Form you will be able to edit the fields for your external referral form. Learn more about customizing your referral forms.
Step 4: Add your jobs
In the Jobs tab, you'll be able to see all of your company's open roles. Read more about how to add your jobs here.
Step 5: Add Slack *optional*
Slack Admin permissions are required or this step
If your team uses Slack, you can add the Draftedbot to your workspace. The Slack bot allows employees to receive match suggestions and submit referrals to you without even logging into Drafted. You can connect Slack by going to Settings > Integrations.
Here is a step-by-step on how to connect Slack.
Just like that, your account is set up! 🎉
---
---