Sharing Your External Referral Program on Social Media
Driving traffic to your company's external referral page is easy and free - all you need is a social media profile and some help from your team.
What you need to get started:
Your page link -
Find this by logging in to your Drafted dashboard and scrolling down to 'Create campaign link'

We recommend creating a different link for every social channel for easy attribution. See the example below.

When you're ready hit 'Generate Campaign Link' - you'll want to copy and paste the new URL into your social post.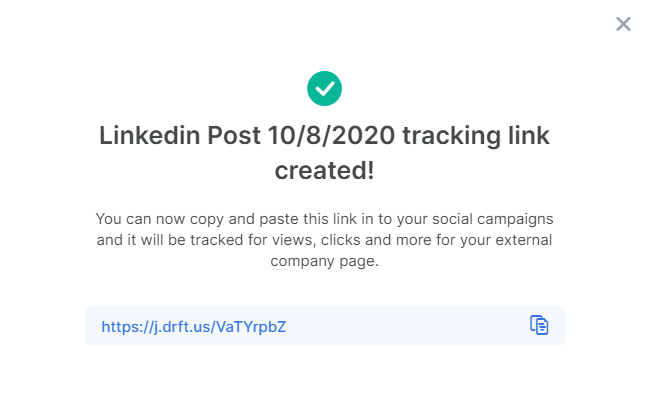 Your message -
What should people know about your referral program? You can share your highest priority roles, referral incentive, or what makes your company great. Need some inspiration? Check out what Atlantic Health System posted to Linkedin 👇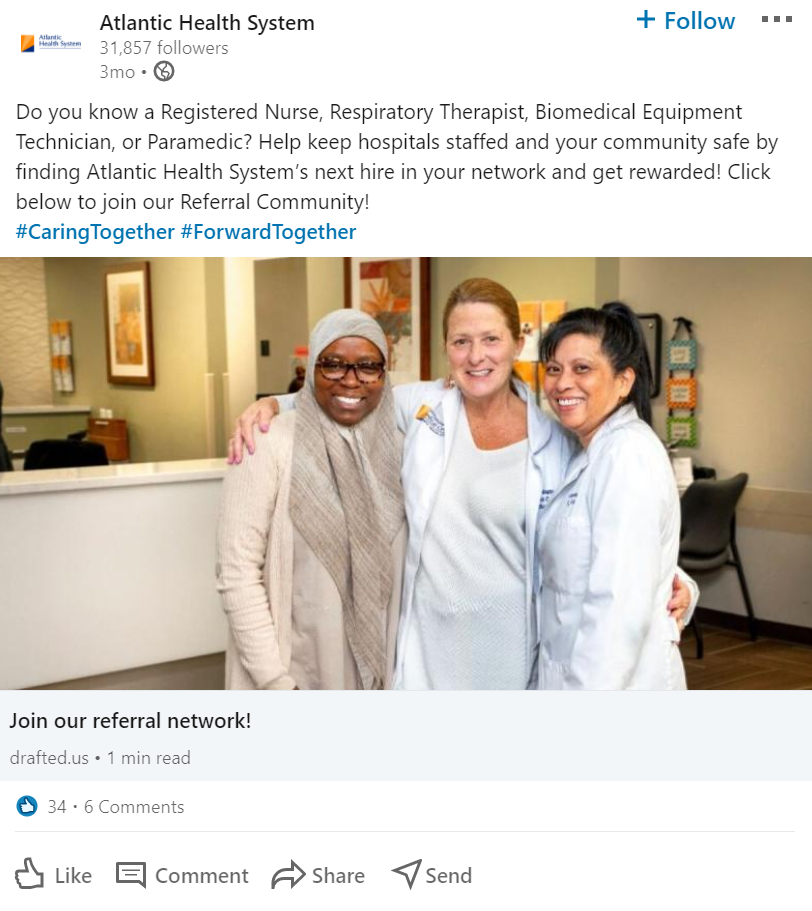 Extra credit - Image or video
According to Hootsuite, people are 65% more likely to remember information if it includes an image. Better still, Linkedin posts with images have a 98% higher comment rate on average.
Start sharing!
Who should share -
Everyone at your company! Encourage your coworkers to post about your program or share an update from your company's social profiles with their network. At a minimum, you should be posting regular updates about your program from your company profiles and to your network on your personal profile.
Where to share -
You should start by sharing updates about your external referral program on the social media channels where you have the biggest following. It could be Linkedin, Twitter, Facebook, or all three.
Hint: If you start with LinkedIn it will be easier to create buzz with your colleagues and entice them to share with their professional network.
When to share -
Early and often. If you're serious about generating external referrals you need to share it and drive traffic to your page! Creating a regular posting cadence with your team will help take out some of the guesswork - start by posting about your program once a week.
---
---