What's new in Slack?
The Drafted slackbot was recently updated, below you'll find a full breakdown of what's new and what changed.
The Home Page
The first thing you might notice with the Slack update is the new home screen.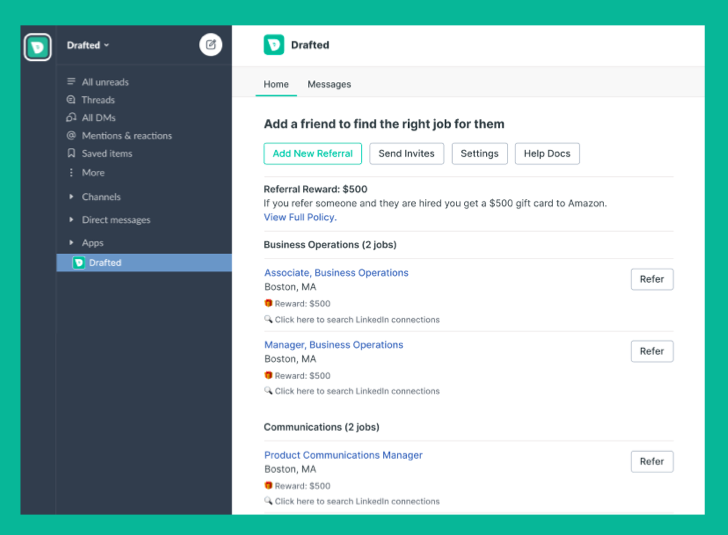 You can refer a person by clicking either "Add New Referral" & choose a role or you can click "Refer" next to the role that is the best fit.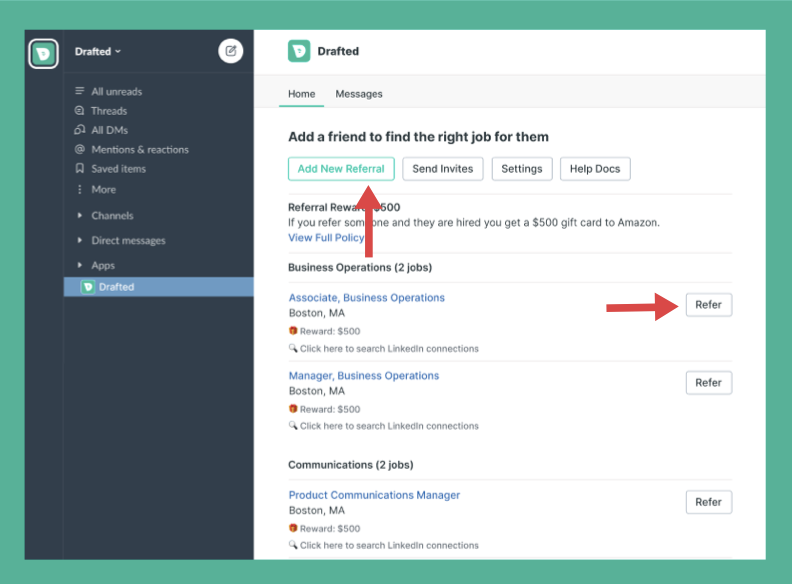 You can easily navigate to our knowledge center or manage your Drafted settings from the home page.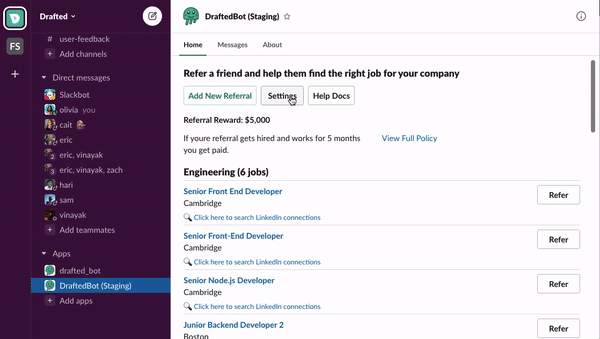 If your recruiting team has added your organization's referral policy, you can view the details by clicking "View full policy".

Smart Matches
If you have added your contacts to Drafted you will still automatically receive match suggestions of folks in your network that might be a good it for an open role.
If the person is a good fit, you can refer them.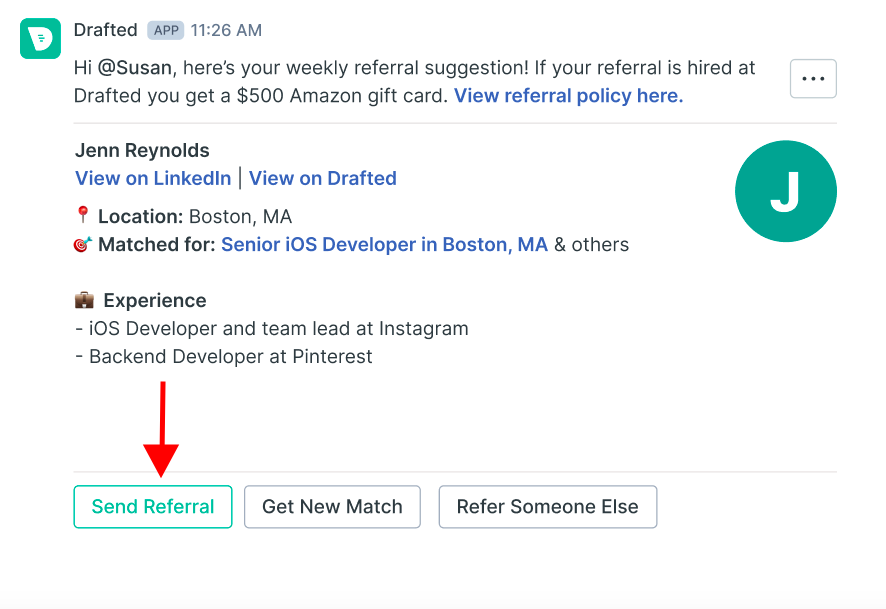 If you'd like Drafted to send another match suggestion you can click "Send New Suggestion".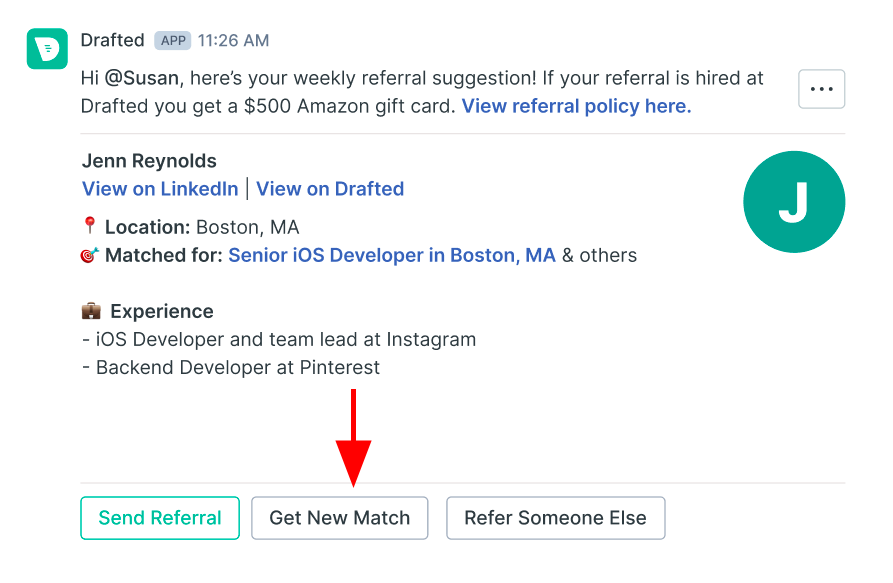 If you want to refer someone else, you can choose "Refer Someone Else" to open a new referral form.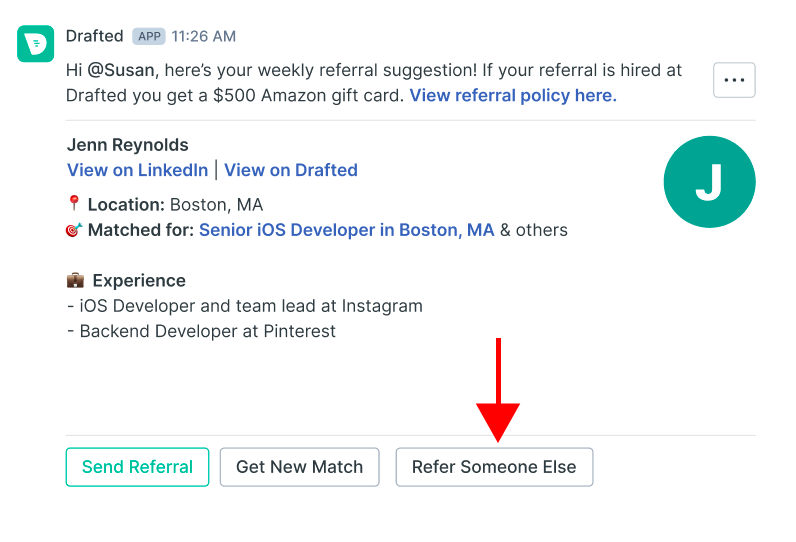 Commands
There are also slightly new commands for the bot. Here are the most popular:
/drafted match - Request a new referral match suggestion
/refer - Make a new referral for someone you're thinking of
/drafted invite users - Invite users to Drafted through Slack
/drafted invite channel - Invite users in a channel to Drafted via Slack
You can view a full list of all the commands by typing "help" to the bot.
Permissions
The updated version of the slackbot requires a few permissions. You can read more about what the Drafted slackbot can access in your workspace here.
---
---