Step-by-Step Guide: How to Make your First Referral
Drafted matches people in your network to open positions at your company with the help of machine learning. The Matches page is the home base for making referrals. Follow along to learn how to successfully make your first referral.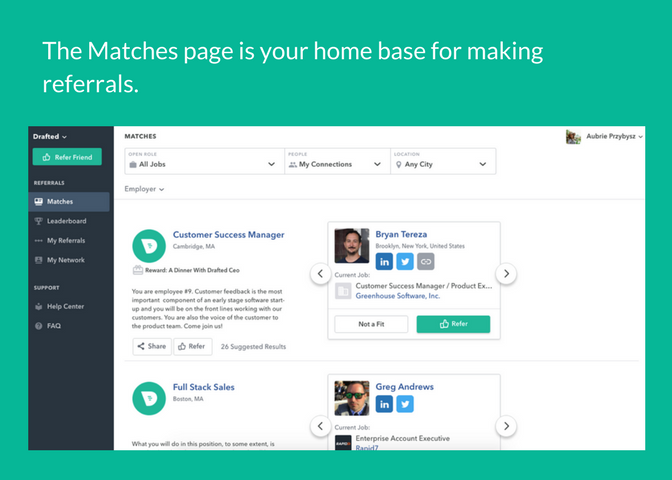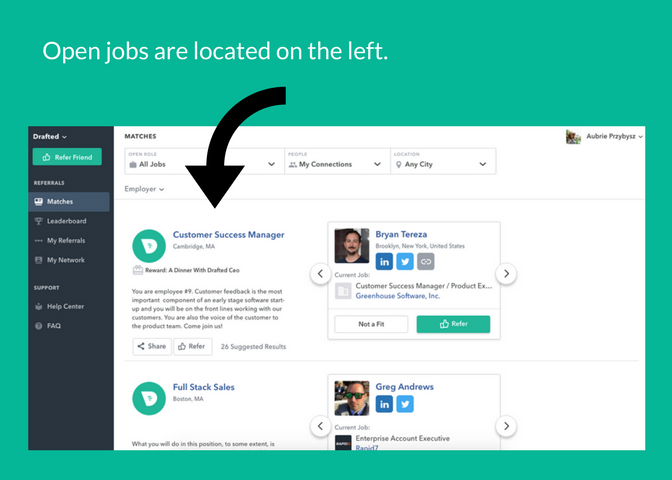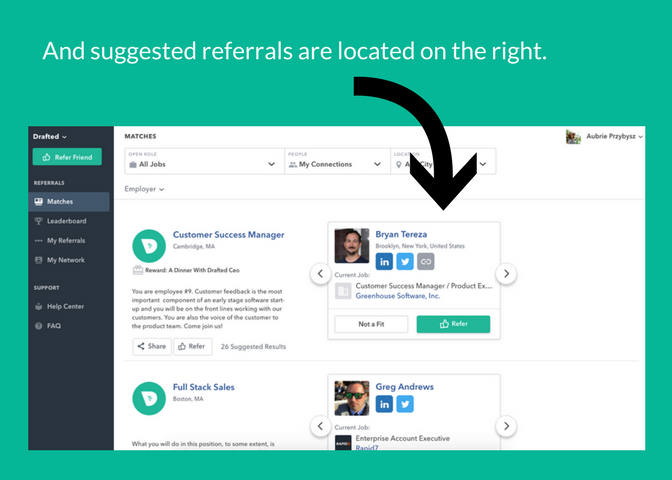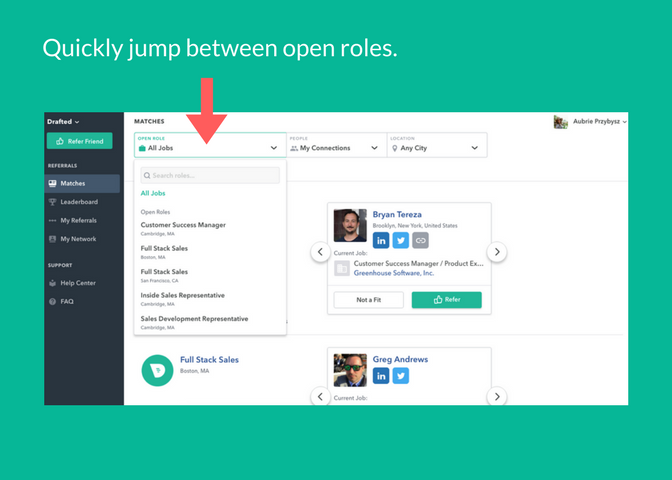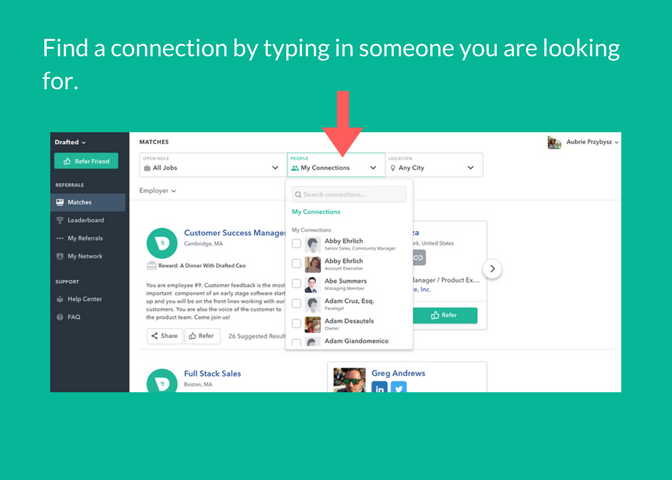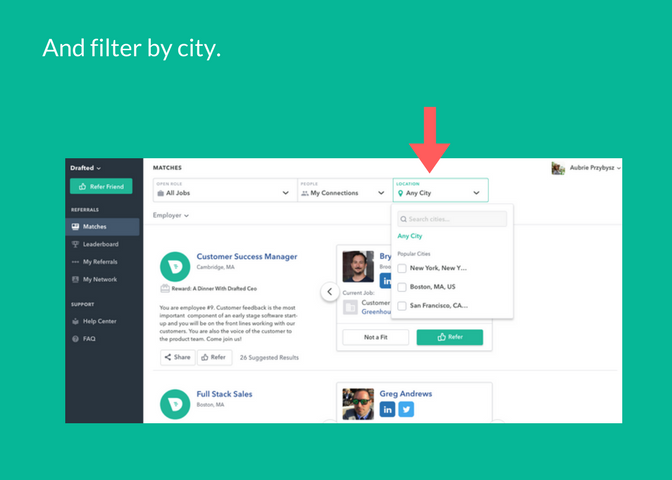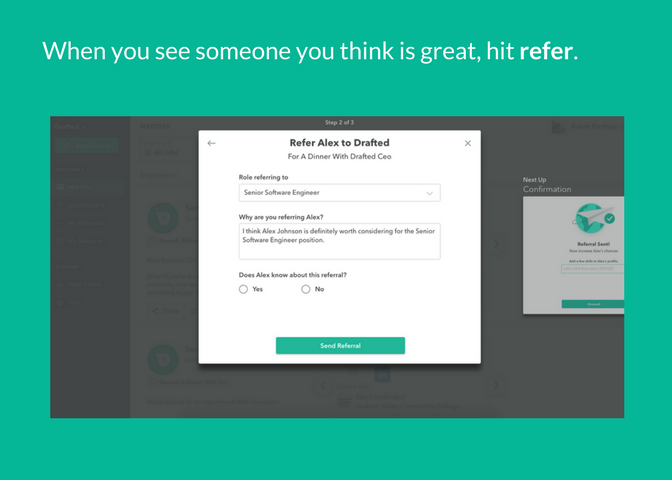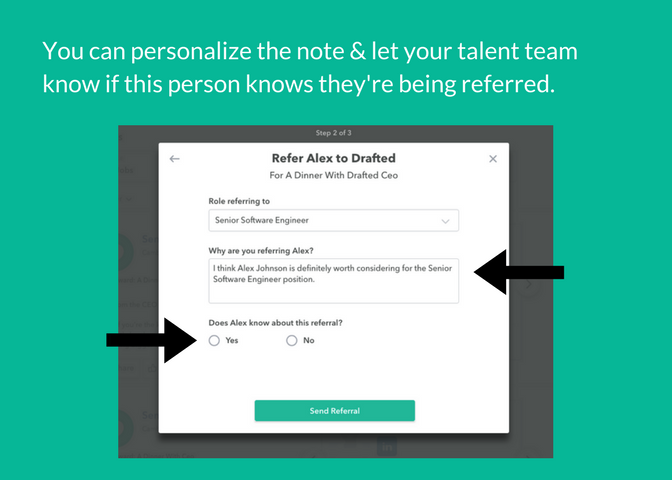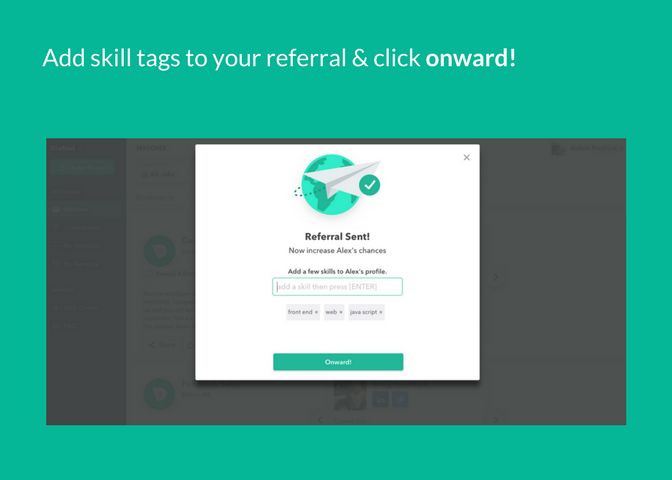 After a referral is sent, the only people that are notified are the Talent Team. Drafted will never send any of your friends' messages without your consent.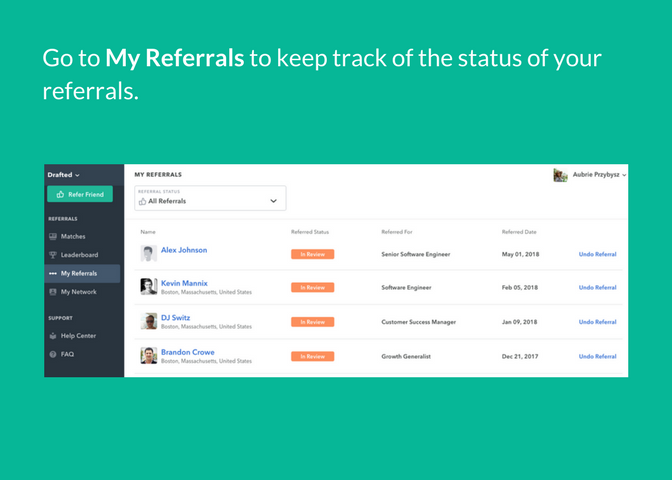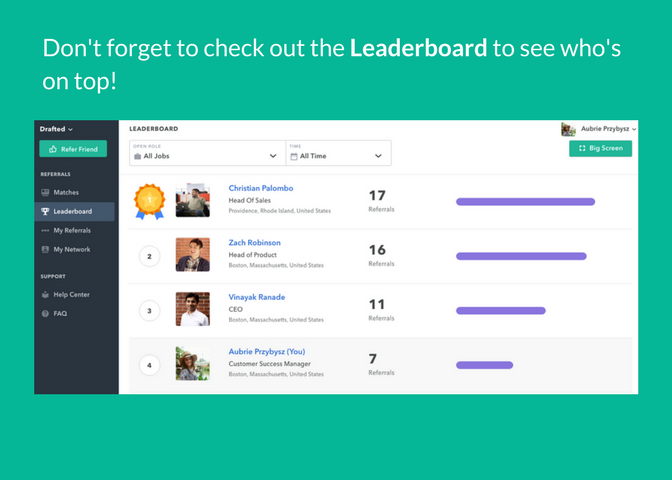 Need more help? Find out how referrals work in Drafted.
---
---